News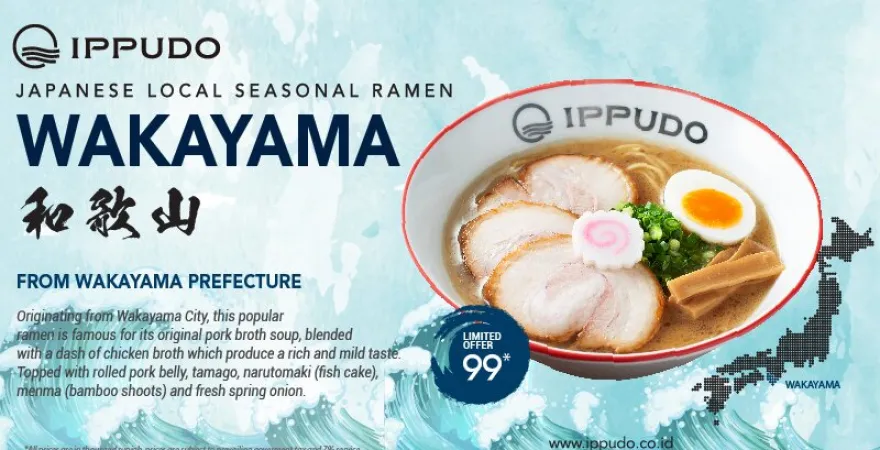 Seasonal Ramen this July: Wakayama!
Summon ramen heads! Ippudo Indonesia launch its new seasonal ramen menu called Wakayama Ramen dedicated to your favorite noodly goodness.

Wakayama Ramen is officialy launched at all Ippudo Indonesia outlet on the 1st of July 2019. This ramen will give you another experience of tasting Japanese Wonder. This ramen is one of Japanese local ramen which is from Wakayama prefecture. this popular ramen is famous for its original pork broth soup, blended with a dash of chicken broth which produce a rich and mild taste. Topped with rolled pork belly, tamago, narutomaki (fish cake), menma (bamboo shoots) and fresh spring onion.

Japanese ramen is all about the broth, we believe it is time for you to enjoy the real Japanese ramen like we do, because nothing beat sitting down and enjoy a bowl of hot ramen soup after working so hard the whole day.

Ippudo Ramen location is no stranger to noodles. You can reach us at Pacific Place, Grand Indonesia, Central Park and Lippo Mall Puri. Not to mention we have social media competition to win free wakayama ramen or dining voucher worth 1 million rupiah for lucky winners! check out our Instagram @ippudoindonesia for more info!